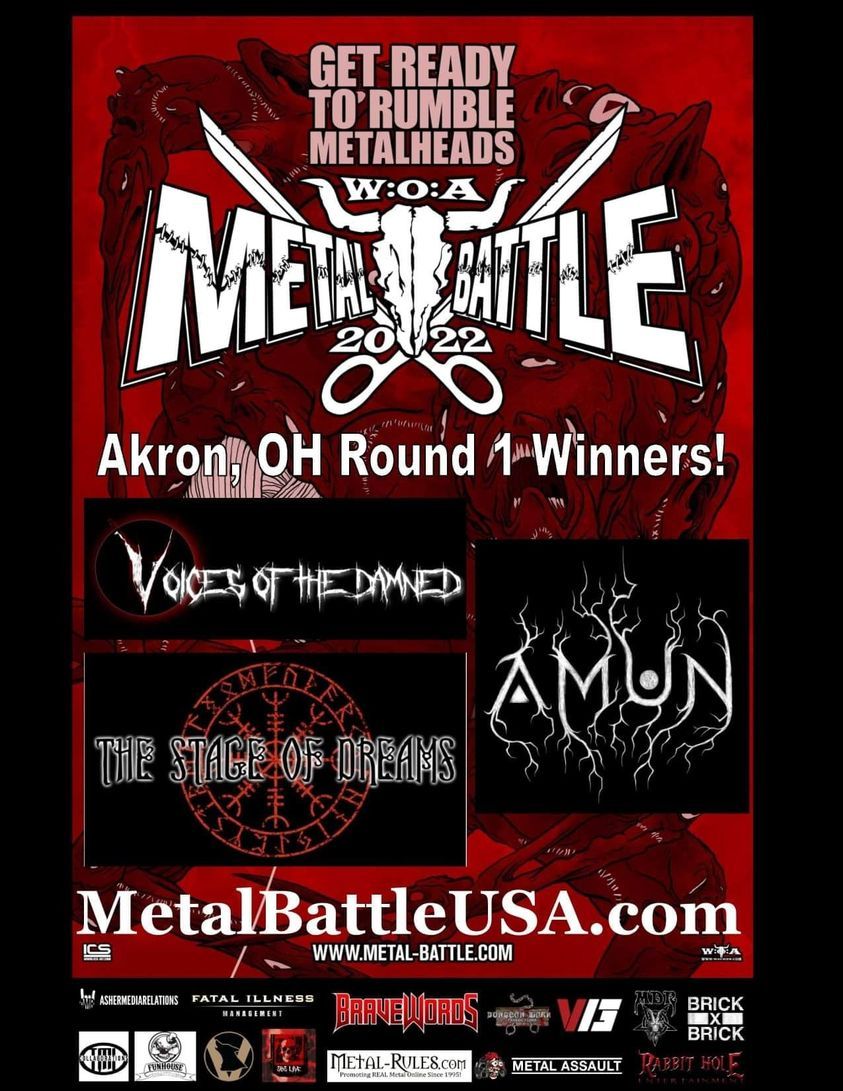 Long before we performed our first set at The Empire Concert club in Akron, Ohio as part of the Wacken Battle USA 2022 contest, I was just hoping we would be accepted into the battle. I had dreamed of being a part of this festival longer than I care to admit.
The timing couldn't have been better. I was scrolling through facebook and I saw to my excitement that the Contest was being held at The Empire Concert Club. I quickly jumped up and ran down stairs to tell my family "My band is Doing this!!".  Of course we still needed to record something metal to submit. We were currently in Phase 2 of The Stage of Dreams but we didn't have anything to submit recording wise. So I waited patiently and eagerly at the same time. We embarked on the recording process in the spring of 2021. I didn't want to use any of the Rock Opera Songs and with all the down time due to the nasty virus we had compiled some songs outside of the Heavy Opera. We ended up at a super high end studio in Pittsburgh, PA and for the first time ever we hired a producer. The Studio we chose was called The Vault and our producer for what turned out to be our E.P. "From The Shadows They Strike" was Dave Hillis. We even hired Maor Appelbaum to do the Mastering.  So there's a lot more to that part of the story but to get back to the point our first song was ready to release right before the deadline for the contest entry in the fall.
I still remember where I was when I got the message that we were accepted into the contest. I was with with my family in Cleveland and of course I was overly excited again, lol. As it ended up we would be performing in Round 1 at the Empire on January 29th (2022). 
Just to be apart of this contest was thrilling to me. I already knew that it was going to be tough to win. With so many different styles of metal how were the judges going to choose? It was anyone's guess.
The week of the Show our one guitarist got the vid and we called in a good friend of ours Jimmy Carsone to Fill in. I think we were all a little nervous that something could go wrong but to our delight we advanced to The Regional Round.
Now things were getting real. We were one step closer to Germany.