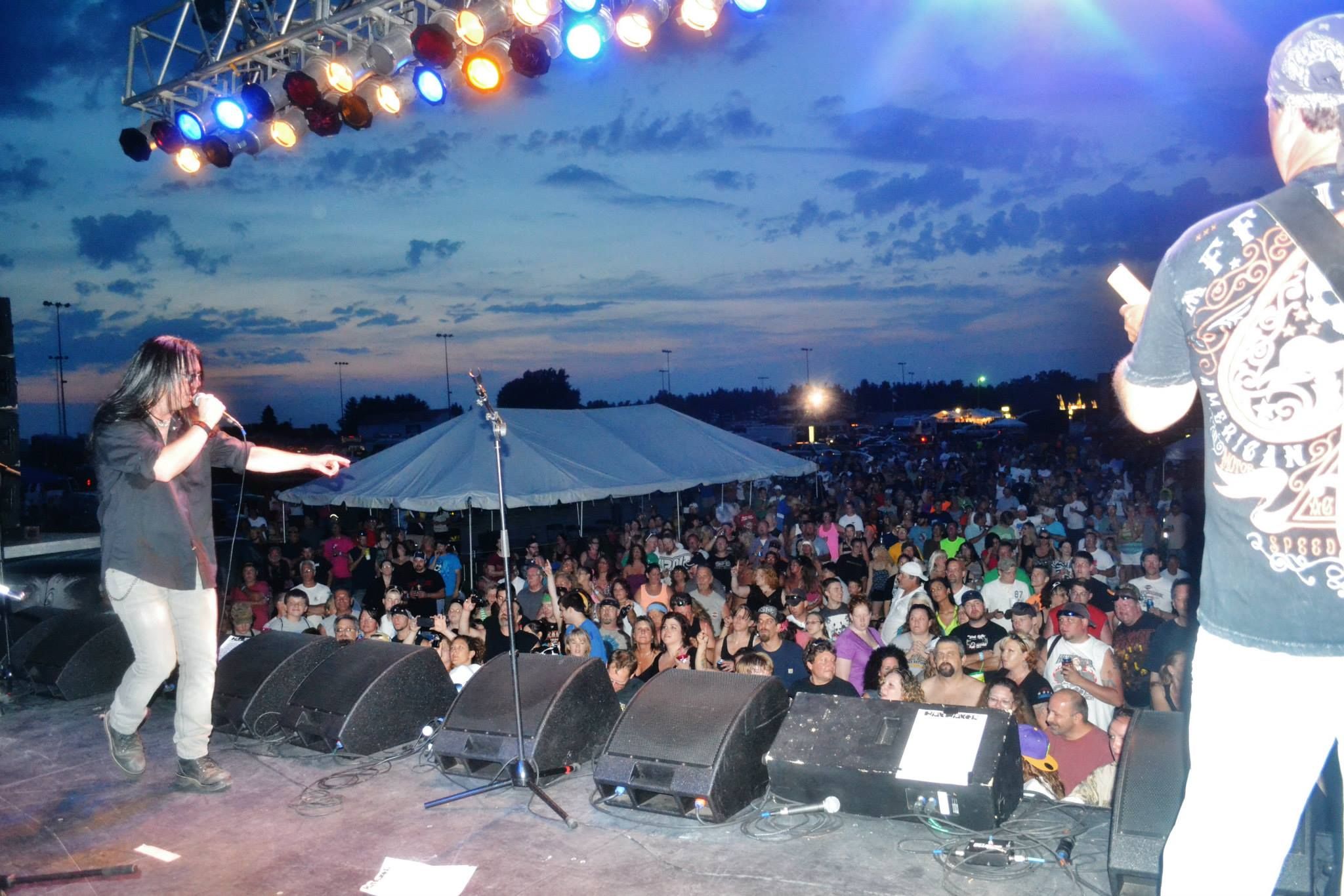 I was sitting in my cubicle in Pittsburgh, Pa going about my day job as an Electrical Drafter when I got a text from my bass player asking if I was available to open a show for Skid Row. I quickly responded Hell Yeah!!. 
This was going to be the biggest show I was ever a part of. Even though Sebastian Bach wasn't with them I knew people would come just for the name and the chance to hear them play, I Remember You, Eighteen & Life, Youth Gone Wild and many more great songs.
The other cool aspect of this show was it was a Nationally Recognized Event known as The Steel Valley Super Nationals. There was Drag Racing and so many awesome freaking hot rods. Rock-n-Roll and Drag Racing now that's a winning combination.
It was a beautiful day at Quaker City Motor Sports Park in Salem, Ohio. When I told the girl working the gate that I was with the opening band. She said "Hold on a minute" and radioed someone using a walkie talkie. Shortly after a guy came cruising up on a four wheeler and said follow me. We pulled in behind the stage and parked in front of a construction trailer.
 As I was getting out of my car he said, "When is Tony getting here? "
 I said," Who's Tony?"
 He said "Aren't you in Skid Row?"
 I said, "No, I'm in the Opening Band Haymaker."
 "Well then you need to park over there" and he pointed across the drive way. "It's the same as here, except it's over there."
 I said "Okay, no problem" and moved my car to the other side of the drive way.
 
I had arrived super early and had time to catch some drag racing which I thought was really freaking cool. That looks like a lot of fun. The following year when Vince Neil Played there you have to wonder if he took a run. "Top fuel funny car's a Drug for me". 
 
My anxiety and nervousness were really through the roof all day. It's kind of funny thinking back at how I was breathing. Big deep breathes like I was about to have a baby or something. Once the whole band had arrived I went back to the back stage area. This was the first time to my knowledge that a concert was going to be part of the Super Nats, which could explain why there was no security around the stage or anything set up to prevent people from just strolling behind the stage and going where ever they wanted. I was Standing there talking to some of my friends when a guy and his wife said hello to me and introduced me to their two kids. They started talking about how much their kids love music and how it would be great if they could perform with my band. 
I said, "Well maybe someday."
and the mom said, "They have their instruments in the car".
I responded with," I waited 25 years for an opportunity like this so it isn't going to happen today." I did tell them that at one of our club shows or maybe an all ages event that they could come out and play a song with us." I was a little taken back by the request but if you don't ask you don't get.
     
So things are running a little behind and we may not even get a sound check. As usual we just roll with it.
One of the guys from the stage crew looks my way and says "remember me?"I couldn't believe it! It was my friend and bass tech from when I played bass for the Cleveland heavy metal band Nightcrawler. It was so good to see Terry and I felt this was a good omen for the show too.
Terry always had my back and was quickly on top of any technical problem that would arise.
When Haymaker hit the stage all the nervousness instantly faded. This was the biggest Stage I had ever played on and even though the crowd started a little scattered, with every song it continued to build by the hundreds. Eventually there were thousands of people rock'n out to Hay. I was never sure a moment like this would ever happen to me. There were times when the crowd cheered so loud that I closed my eyes for a few seconds to savor the moment. I thought to myself, this is what it's like to be successful. For this show I think we played for a little over an hour. It was truly one of the greatest hours of my life. 
After our set I went and hung out with my friends in the crowd as Skid Row put on a really good show. I was somewhat disappointed that they didn't mention us especially after their singer kept saying we're all in this together and that's how we're going to keep this music alive.
When Skid Row's set was over we went to the back stage area and the Skid Row guys were more afraid of the people than anything. Some of our people tried to say hi and were hoping to possibly get an autograph but the band's reaction was unfriendly and someone went and got a couple of mini vans to create a barrier between them and the crowd back stage. With the lack of security I imagine that made them feel a little uncomfortable but I never got the feeling that they were in danger of being mobbed as if they were the Beatles.
In any case I was glad that we played this show opening for one of my favorite bands. We were very fortunate to have this opportunity and we definitely elevated our game and our status in the local rock-n-roll scene.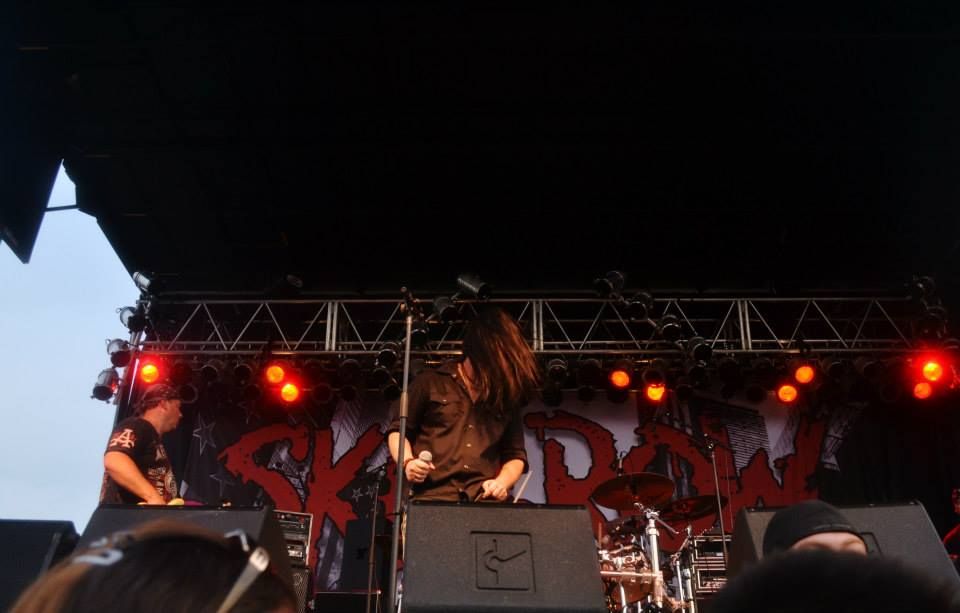 Download Supernats Advertisement