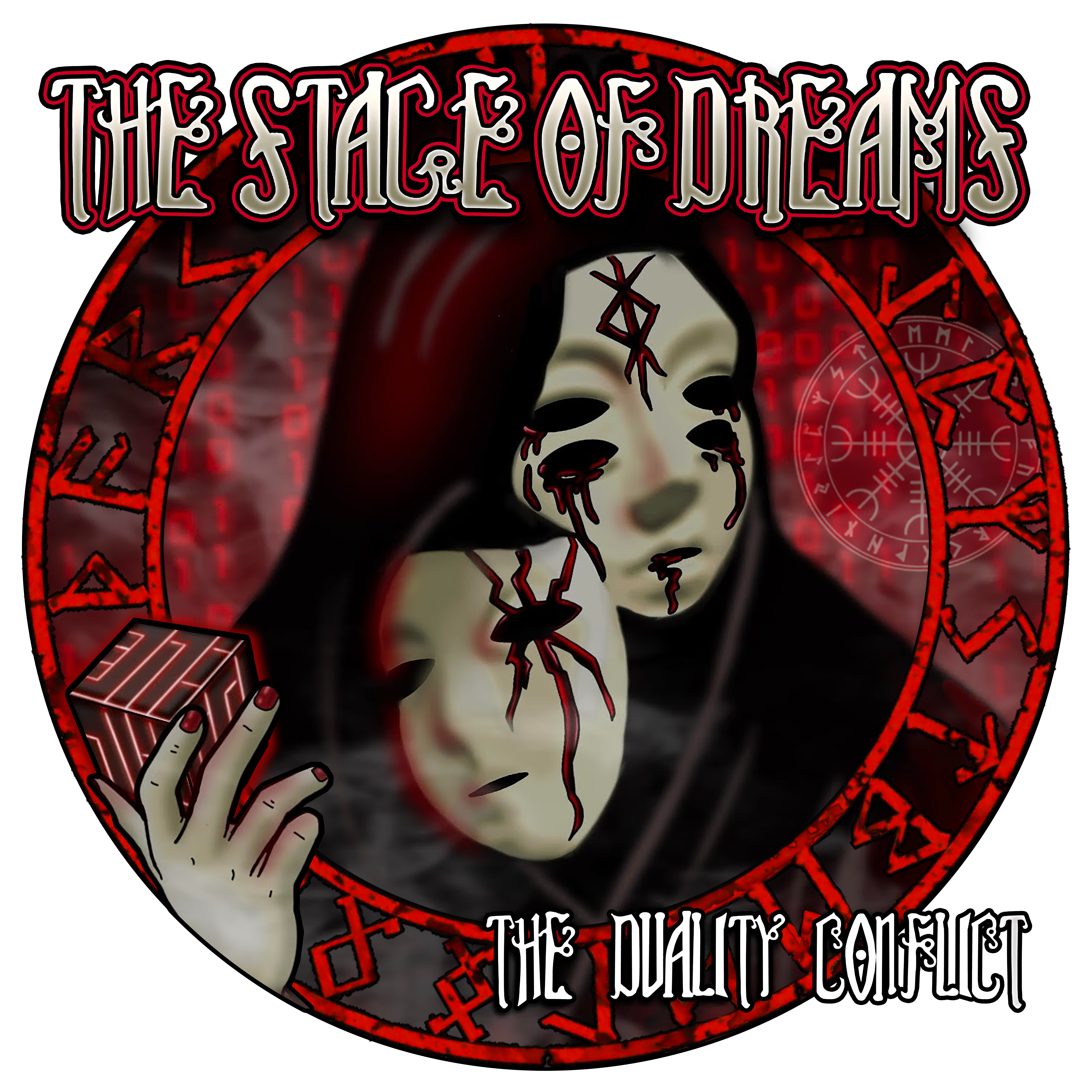 The Stage of Dreams: Reimagining Melodic Metal with Darkness & Light

Emerging from the shadows of western Pennsylvania's rustbelt, The Stage of Dreams stands as a testament to the transformative power of music. Their musical roots are intertwined with traditional power metal, progressive metal, and atmospheric storytelling - resulting in a sound that is both ethereal and invigorating. The interplay of dual vocalists, Daniel Butch & Janelle Lawless, crafts an experience that's hauntingly melodic, yet fiercely powerful. Their dual vocal harmonies, often a rarity in the metal domain, finds its backbone in the virtuosic strings of guitarists Dion Pomponio and Jim Carsone. The rhythmic undercurrents are punctuated by bassist Chris Marriotti and the percussive mastery of drummer Shaun McConnell.
The past years have witnessed The Stage of Dreams' consistent and relentless ascent in the metal realm. From earning their stripes as the Wacken Metal USA 2022 National Finalist, to sharing the stage with metal icon Tim "The Ripper" Owens of Judas Priest fame, their journey has been marked by grit, determination, and undeniable talent. Their EP, "From The Shadows They Strike", recorded under the expert guidance of prominent producer Dave Hillis in 2022, paved the way for their defining work. The upcoming metal concept album, "The Duality Conflict", encapsulates the band's evolution, vision, and raw talent. Recorded at the esteemed Grammy-winning studio The Vault in Pittsburgh and mastered by the audio legend Maor Appelbaum, the album promises to resonate deeply with those who have followed their persistent rise. In 2023, further showcasing their artistic ambition, the band delivered a groundbreaking heavy metal rock opera performance of the entire "The Duality Conflict" album at a Pittsburgh theater - complete with world-class lighting, effects, and stage actors - vividly bringing the album's narrative to life on stage.
As 2024 beckons, The Stage of Dreams prepares to unleash "The Duality Conflict" upon the world! This heavy-metal concept album not only defines their musical journey, but also establishes their indomitable spirit and commitment to the craft. With every chord, beat, and lyric - The Stage of Dreams is a band that continues to redefine their songwriting boundaries and unique place in the metal soundscape.

Watch their latest single "Dog of the Gods": https://youtu.be/E3wNXsJDZbw
Or
Stream the single on Spotify: https://open.spotify.com/track/2rDJI9ksNMtFasZOCKeTNo
We had a Great Time in Los Angeles performing at The Viper Room as part of The Wacken Battle USA 2022 National Round. 
Thank You to everyone who supported us. Unfortunately we are not moving on to Germany. So now we will focus on getting our Heavy Metal Rock Album Completed. 
Check out the pics and video of our LA set below.